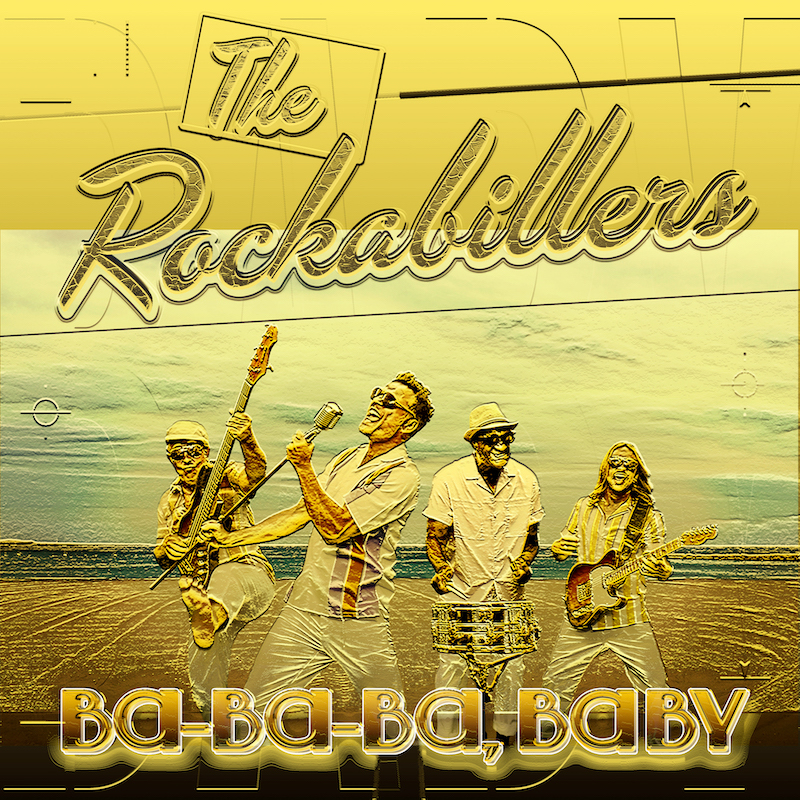 BA-BA-BA, BABY is the title of THE ROCKABILLERS first album, a tribute to the classic «bababababies» so often heard in the songs of the 50's and 60's of the last century and also to the word «baby» used many times in the entire album.  It contains 12 tracks with a very personal style that distills the essence of the music of those golden years of rock and roll combined with a current, powerful and elegant sound, 10 tracks are very particular covers of world hits: «Shape of You»,  «Havana», «The Power», «Every Breath You Take», «Gypsy Woman», «All That She Wants», «You Belong To Me», «Perfect» and 4 Tracks are  originals, 3 unreleased until now: "Baby I Love You, Yes I Do", "My Baby Just Dance" and "When You Walked Away (It's Christmas Time)" and a remastering of the first single released in 2019 "Zombiewalk".
Music Video of the first Single «Shape of You»
The members of the band located in Tenerife are: Freddy Martin: leader of the band, singer and pianist; Gilbo Martin: bass and backing vocals; Fredy Matos: guitar and backing vocals and Ivan Bargas: drums and backing vocals.
Produced by Freddy Martin and Gilberto Martin and released under the label "Rock'n Roll Paradise – Mas Pro Music", distributed by Ditto Music and available on all digital platforms for streaming and downloading. It is also available in CD audio format