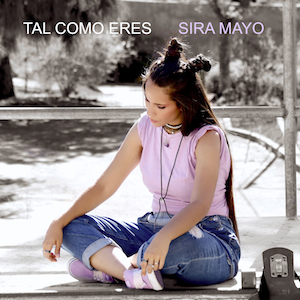 Esto es lo nuevo de Sira Mayo:  «Tal Como Eres», una adaptación al español del primer track (Be Yourself) de su último álbum «Rebellious», compuesto y adaptado por la propia artista y el productor del álbum Gilberto Martin G.. Una canción cuya letra expresa un mensaje positivo de ser uno mismo restando importancia  a lo que los demás piensan de ti.
El videoclip ha sido grabado en su totalidad en la ciudad de Güímar y ha contado con la colaboración del Área de Cultura y Deportes del Ayuntamiento de dicha localidad. Visitar la información del videoclip para ver todos los participantes y créditos.
This is the newest release by Sira Mayo: «Tal Como Eres», a spanish adaptation of the first track (Be Yourself) from «Rebellious» album. Writed and adapted by the Artist herself and the producer of the album Gilberto Martin G. A song that expresses a positive message of being yourself not paying too much attention to what others think about you.
The music video was recorded in its entirety in the city of Güímar and has had the collaboration of the Culture and Sports Area of the Town Hall of said city. Visit the music video information to see all participants and credits.
2017 © Mas Pro Music
Video:
Download: